A few shocks and quite a few disappointments but, all in all, a fairly predictable OSCARS this year.
I'll do what I did with the BAFTAS, like this but this time I'm adding in some of my own thoughts. Pertinent ones mind! Remember, it went like this:


CATEGORY

1. The Actual Winner

2. What should have won from their list of nominees

3. What I felt should have won from all films from the year



Fat, Black, Horny & Joe.




ACTOR

1,2&3. Forest Whitaker - THE LAST KING OF SCOTLAND


I feel I should say that I strongly disagreed with WILL SMITH beingin these nominations. CLIVE OWEN, for CHILDREN OF MEN, and BEN AFFLECK, for HOLLYWOODLAND, should have, at least been nominated. And

LEONARDO DICAPRIO

for

BLOOD DIAMOND

? No, should have been

THE DEPARTED

.



SUPPORTING ACTOR

1. Alan Arkin - LITTLE MISS SUNSHINE

2&3. Eddie Murphy - DREAMGIRLS


Again, I feel nods should have gone to ADRIAN BRODY for HOLLYWOODLAND; STEVE CARELL for LITTLE MISS SUNSHINE; or even MICHAEL SHEEN for THE QUEEN



ACTRESS

1.Helen Mirren - THE QUEEN

2&3. Penélope Cruz - VOLVER


Again

wtf

was

MERYL STREEP

doing there?

DIANE LANE

, for

HOLLYWOODLAND

, would have been much more suitable a nominee. 'Interestingly' out of all the actress nominations only one is an established American actress. The rest are either foreign or newcomers. Ivana Baquero (PAN'S LABYRINTH) should have been mentioned somewhere - she was immense.



SUPPORTING ACTRESS

1. Jennifer Hudson - DREAMGIRLS

2. Abigail Breslin - LITTLE MISS SUNSHINE

3. Diane Lane - HOLLYWOODLAND






DIRECTOR

1&2. Martin Scorsese - The Departed

3. Guillermo del Toro

(Pan's Labyrinth)

or Alfonso Cuarón (Children Of Men)


Why weren't they even nominated, grr!

THE QUEEN!!!

A shoe could have directed that film. It was meant for TV

not

the big screen you a-holes. Grrr! Although, I did enjoy it. Slightly.



FILM

1&2.

The Departed

3. Pan's Labyrinth/Children Of Men


Cannot decide! How either of those films were not nominated makes me want to vomit into Cat Deeley's gob (see later remarks about that 'woman')

The screenplay awards got me so annoyed that I had to stop. Although LITTLE MISS SUNSHINE was very good (just not that original!!!) Thankfully

PAN'S LABRYINTH

got some recognition winning 3 awards (only beaten by THE DEPARTED in terms on numbers) but how on earth did it not get 'Best Foreign Language Film'? Really, those effin' Yanks are flipppin' dumb! They didn't even put VOLVER in that category either, tossers!


How 'cool' George, how cool.



I didn't see the actual ceremony or any highlights of it so I cannot comment on that aspect of it (well, I could but that would just be a big lie) but, by most accounts, the new host, ELLEN DEGENERES, did a good job. Even though she is a woman!! Ha ha, only joking. During the day there was some 'buzz' that SPIELBERG, LUCAS and COPPOLA would be presenting the 'Best Director' award so this kinda gave an indication that their pal SCORSESE was gonna get it. Apparently Francis joked about George not having an OSCAR, yeah like I'm sure he cares Mr "I Made JACK"!


Where's your neck Georgey boy?



Elsewhere, HARRY HILL'S TV BURP got real funny again with a most amusing pre-add break 'fight' featuring the "ScorpyPat" (a cross between Easties' Pat Butcher and a Scorpion) and the "Stacked-Pillow Monster". They seem to have invented a new language in AMERICAN IDOL with RANDY coming up with the delicious word, 'pitchy' meaning 'off-key'. I mean, the word should really by 'key-y' but that sounds weird and 'pitchy' sounds like it means what the big guy wants it to. Top marks. RYAN got in on the act with his new word, inspired by a sh*t sandwich from SIMON, 'complidiss'. Yup, it's a cross between a compliment and a disrespectful remark - a 'complidiss'. Nice one Ryan, you crazy little bastid! Stay tuned for more learning - which you won't get from CAT DEELY who thinks it's most professional to, and I'm quoting here, "throw up in your in mouth and swallow". Maybe for you, you skanky boot! In fact, she has used that line twice so far this season - lazy and derivative, that's what all us IDOL-fans are saying. Well, I am, at any rate. Oh, and there was some pooey singing on it too including on odd rendition from the whole slut (I believe it is the correct collective noun) of tuneless nobodies of SOWING THE SEEDS OF LOVE - the TEARS FOR FEARS 'classic'. I look forward to see what they all murder next time.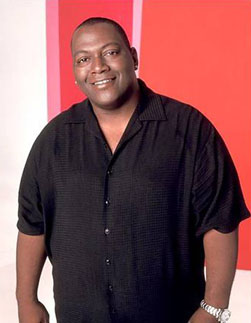 These guys are the new Shakespeare, they make up words man!




Did you hear about the lethargic car mechanic?
He was finding it hard to get motor-vated.


Schnarf

Til the next time
C